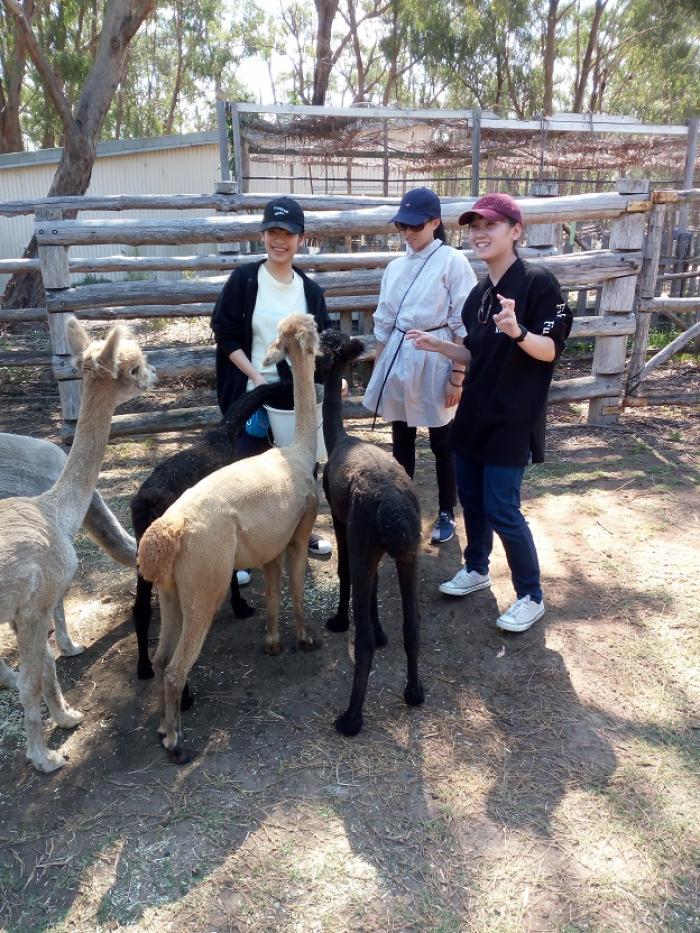 Farm Visit
23 October 2019
Japanese students visiting Australia on farm stays feeding and enjoying our alpacas.
---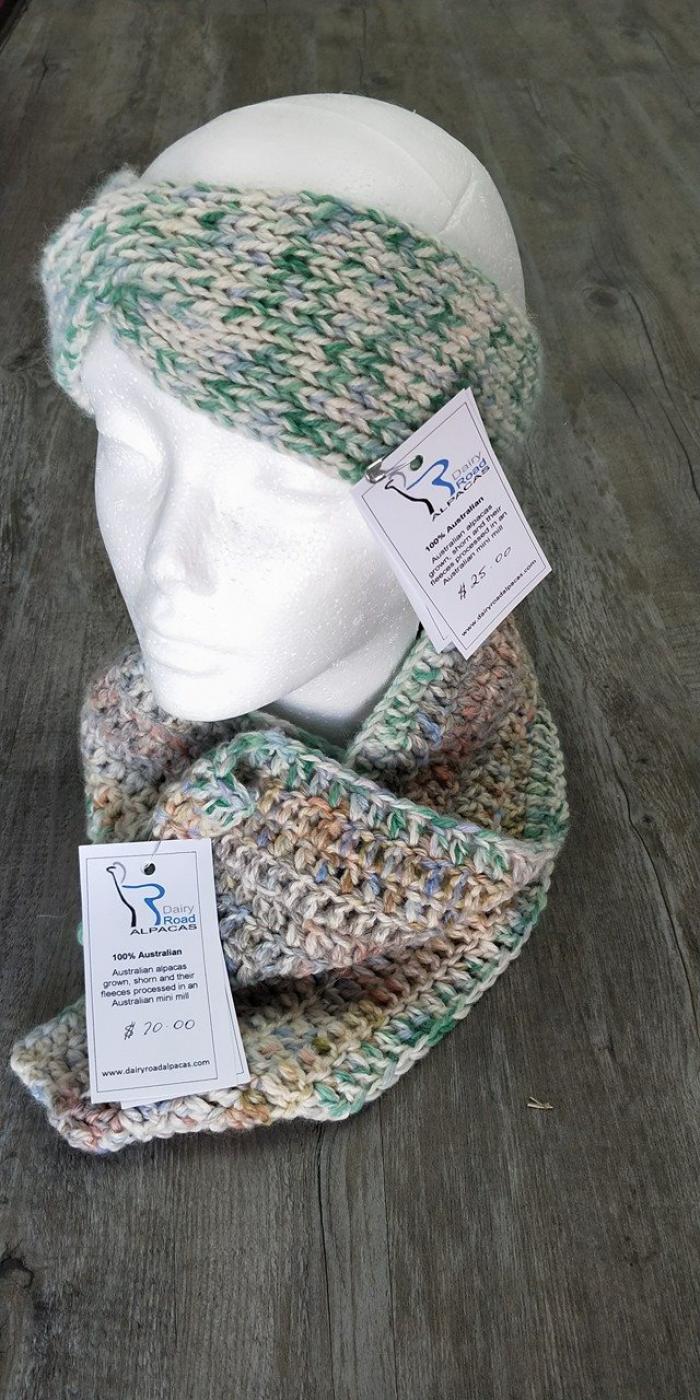 Dilly's Delights & The Oaks Post Office
14 June 2018
Dairy Road Alpacas is pleased to be able to partner with Dilly's Delights & The Oaks Post Office and supply them with our hand made Australian Alpaca products. Dilly's Delights carries a range of gifts and locally produced products together with Dairy Road Alpacas knitted and woven alpaca products. You can see the great range of product available at Dilly's Delights & The Oaks Post Office on their facebook page.
---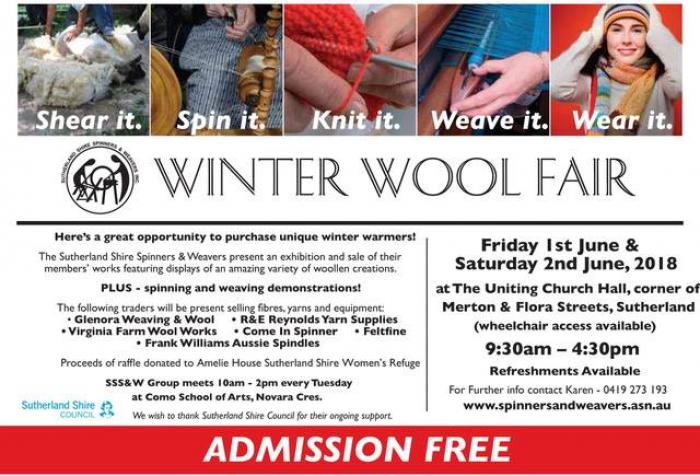 Winter Wool Fair
2 June 2018
Dairy Road Alpacas once again participated in the Sutherland Shire Spinners and Weavers Winter Wool Fair where we showcased our beautiful 100% Australian Alpaca fleece. We had available for sale our raw fleece in a variety of colours, our yarn which we had processed through Australian Mills. Some of our yarn was natural colours, while other yarn had been hand dyed by us. And finally we offered for sale some of our alpaca product. Our alpaca soft toys, scarves, hats and headbands, all hand made by Dairy Road Alpacas.
---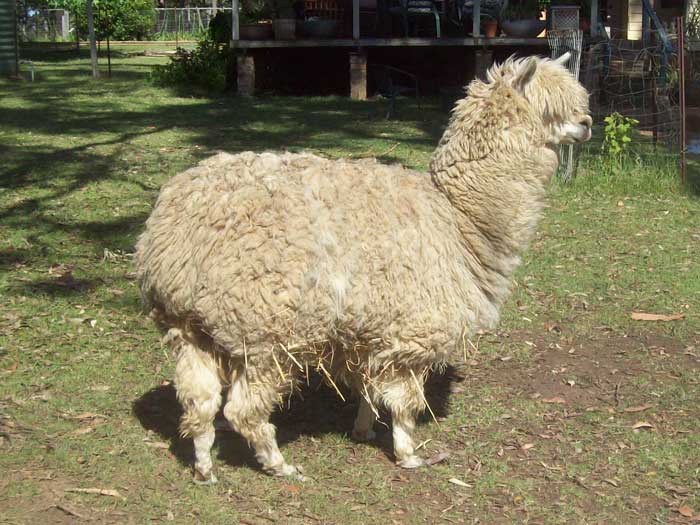 Rescued Paca
23 January 2017
We received a call from someone who was moving to a new property and could not take their alpaca. Paca was the alpaca we found, we estimated that he was about 3 years old and had probably never seen a set of shears. Following an emergency call to our shearer and four days later we had a very relieved and much cooler Paca, who has settled in well and runs with the boys on the farm.
---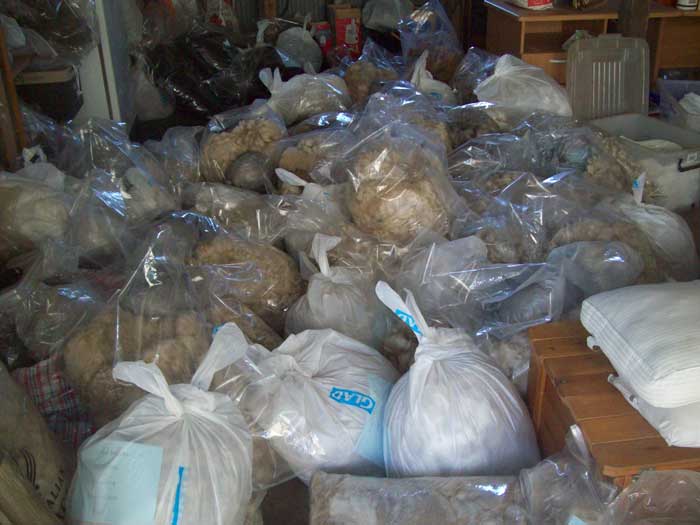 Sorting Fleeces
7 October 2016
Now it is time to sort out some beautiful fleeces, prepare some for sale and others for our own hand spinning. Some other fleeces will be given some further preparation and sent to a local processor to be turned into beautiful 100% alpaca yarn (just because we can't hand spin enough, quick enough, to produce the alpaca products that we make). The short and hairy pieces will be sorted, packed into a bale and sold to our Australian carpet manufacturers who produce those beautiful alpaca carpets.
---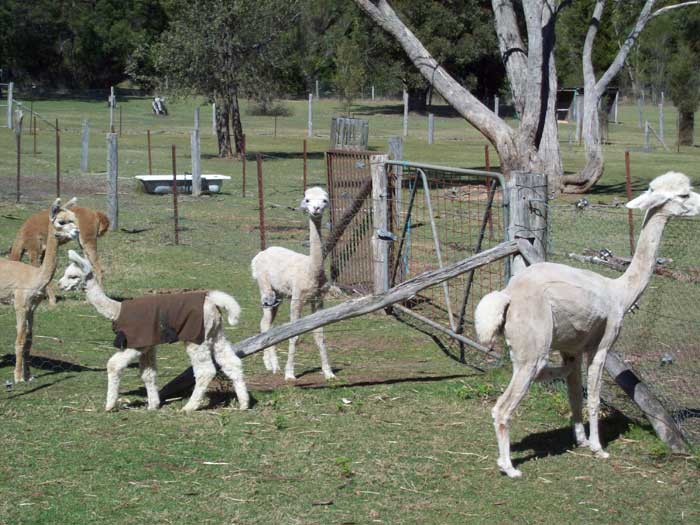 2016 Shearing
6 October 2016
Shearing for 2016 is now finished! With rain predicted on shearing day the whole herd spent the night before in the shed, and with the prediction coming true the herd spent a second night in the shed. Some very happy skinny alpacas, were pleased to be out when the sun was up and the weather a little warmer.